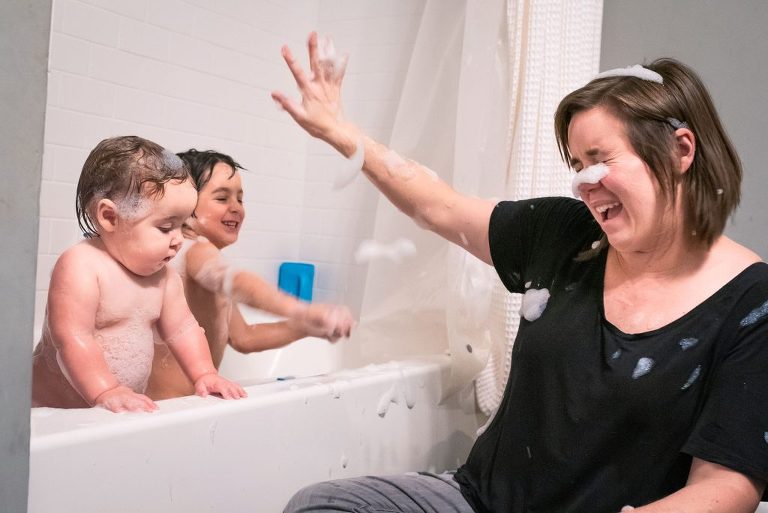 Oh, hi! I'm Amanda by the way.
I'm the mama of two sticky, half- naked small humans who can ransack my house in the time it takes to brew a double shot of espresso.
I was a journalist at CNN for nearly a decade before motherhood completely rocked my world.
The dog now does the mopping around here so I have a few more minutes to edit before face-planting next to my husband in bed, where we watch cute home videos of our little monsters sweet children instead of sleeping.
When I'm not busy wiping butts and complaining about laundry, I'm telling the stories of real families — like yours.